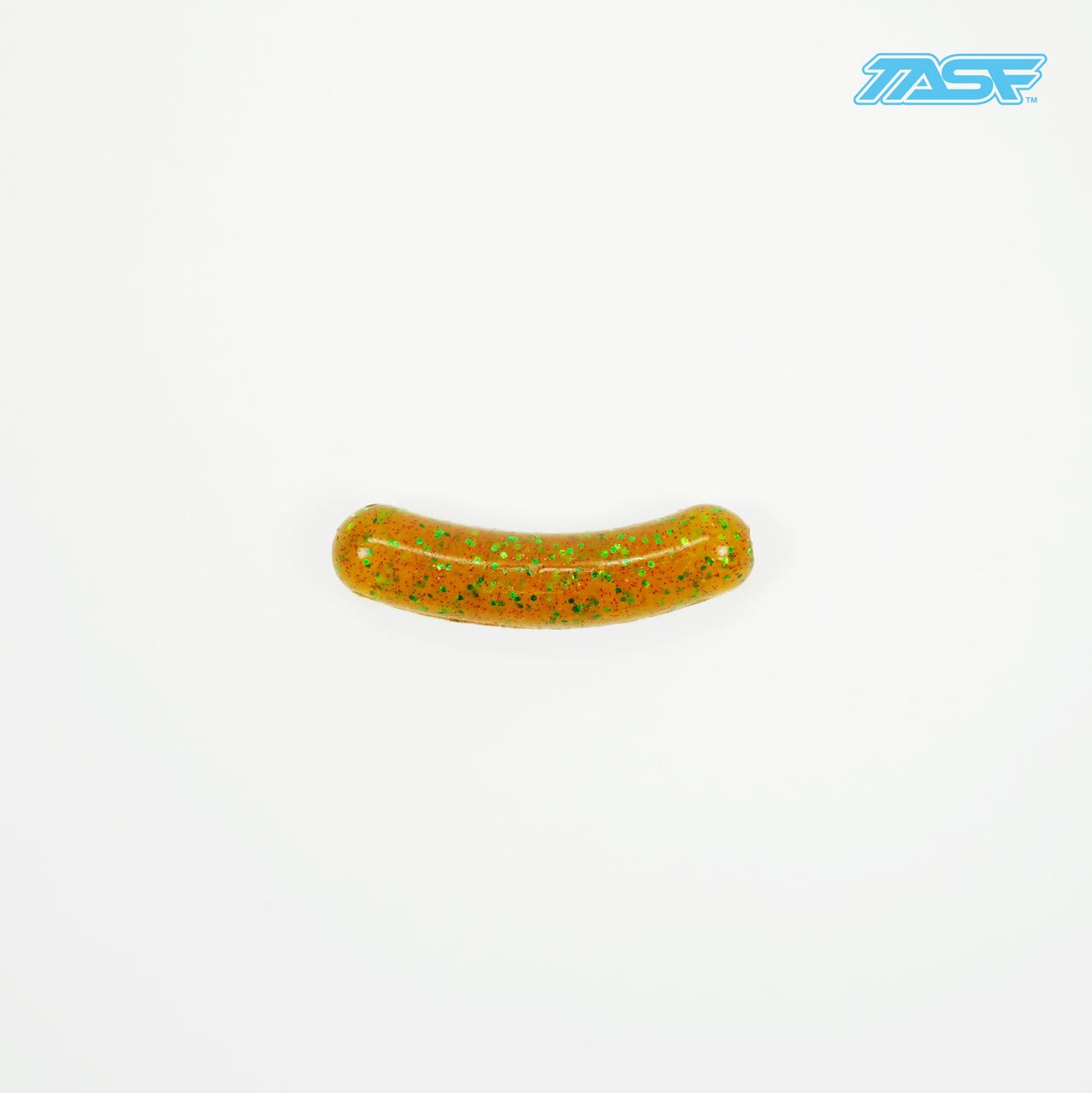 TASF / YODOGAWA WINNER / MOEBI
*Tax included.
*Additional shipping charges may apply, See detail..

About shipping fees
The shipping fee for this item varies by the shipping method. Customers can choose the shipping method at time of purchase.
*Japan domestic shipping fees for purchases over ¥10,000 will be free.
Product Info
独自の曲がった形が特徴のTASFオリジナルワーム「淀川ウインナー」
この "ウインナーシェイプ" がイレギュラーなダート、フォーリングを生み出します。

ソルトインの高比重ボディで、ノーシンカーを中心にネイルシンカーを挿入したバックスライドセッティング、フリーリグなどの使用を想定しています。

基本アクションはリフト&フォール、連続トゥイッチ
水流でゆらゆらと動くボトム放置も効果的です。

また表層の早巻きで逃げ惑う魚を演出したりと使い方は自由なので
是非自分だけのセッティングやアクションを見つけてみてください。

表面に凹凸のないシンメトリーデザインで抜群のスキッピング性能を有しており
夏場のシェード攻略の武器になること間違いなしです。

また足などの付属パーツがないので、ノーシンカーでも遥か彼方までかっ飛びます。


TASF original worm "Yodogawa Wiener" featuring a unique curved shape
This "wiener shape" creates irregular dirt and falling.

It is a salt-in high density body, and it is supposed to be used for back slide setting, free rig, etc. with a nail sinker inserted around a no sinker.

Basic action is lift & fall, continuous twitch
It is also effective to leave the bottom swaying in the water.

Also, you can use it freely, such as producing a fish that escapes with the early winding of the surface layer.
Please try to find your own setting and action.

It has excellent skipping performance with a symmetric design with no unevenness on the surface.
There is no doubt that it will be a weapon for capturing shades in the summer.

Also, since there are no attached parts such as legs, even a no sinker can fly far away.


SIZE 2.2 in(約5.5cm)

WEIGHT 1/4 oz(約7グラム)

QUANTITY 7pc


※Blueberry scent (ブルーベリーの香り)
SETTING SAMPLE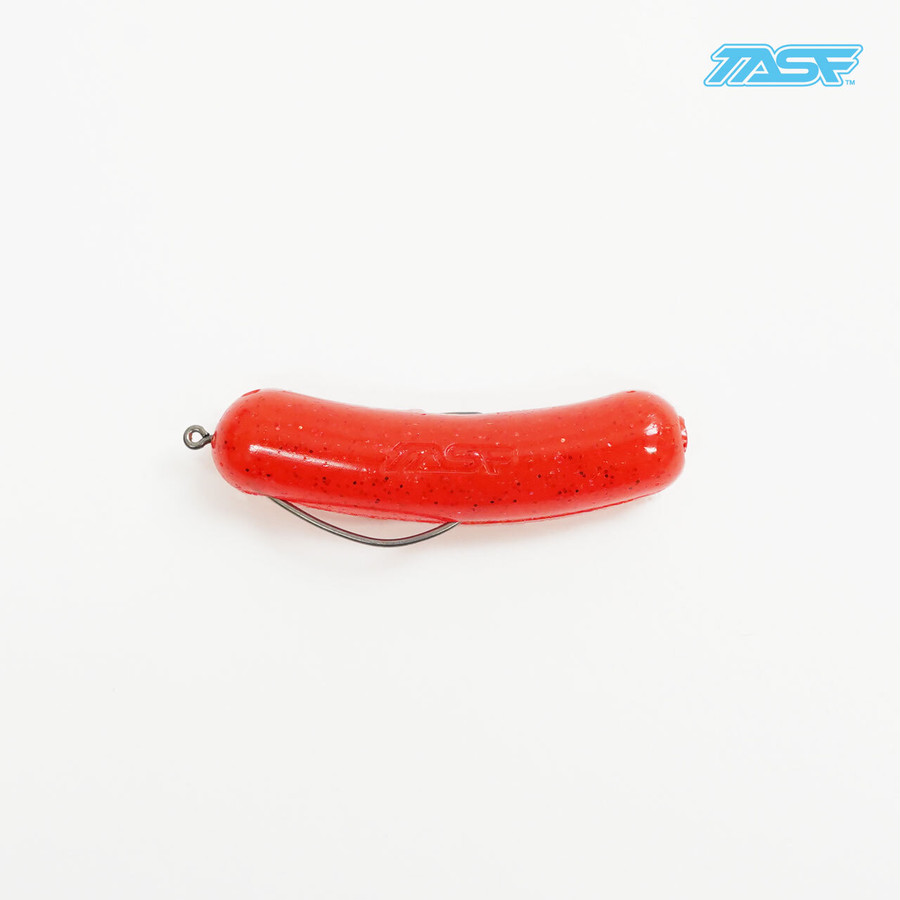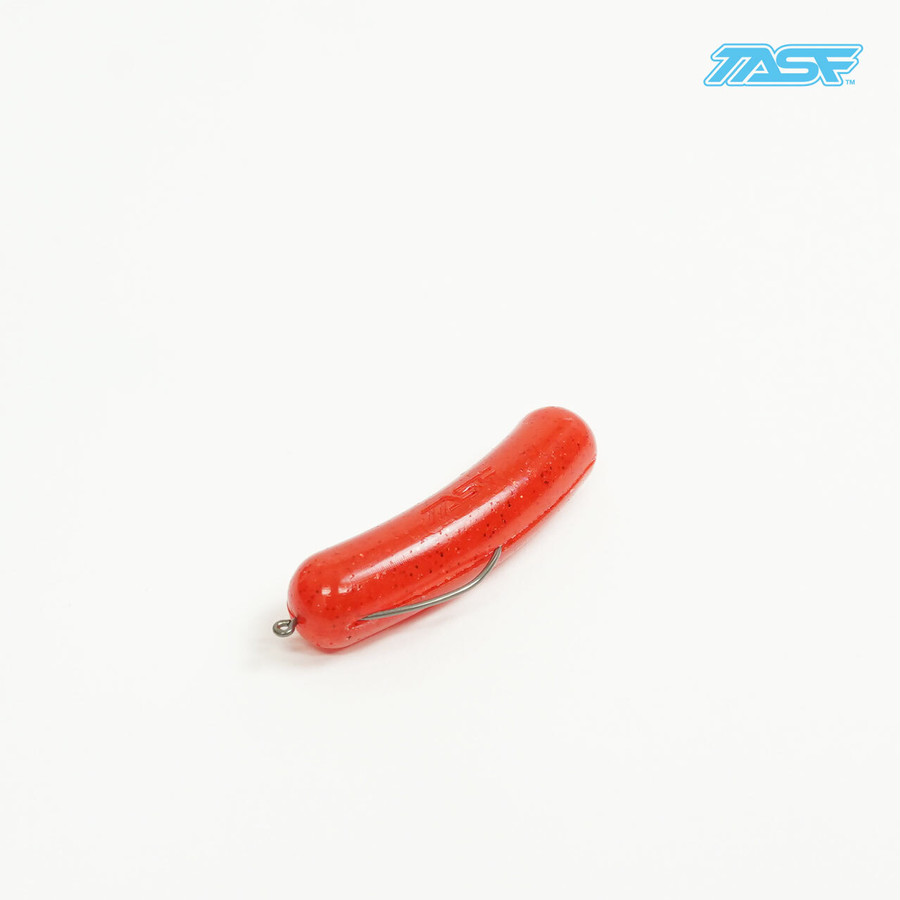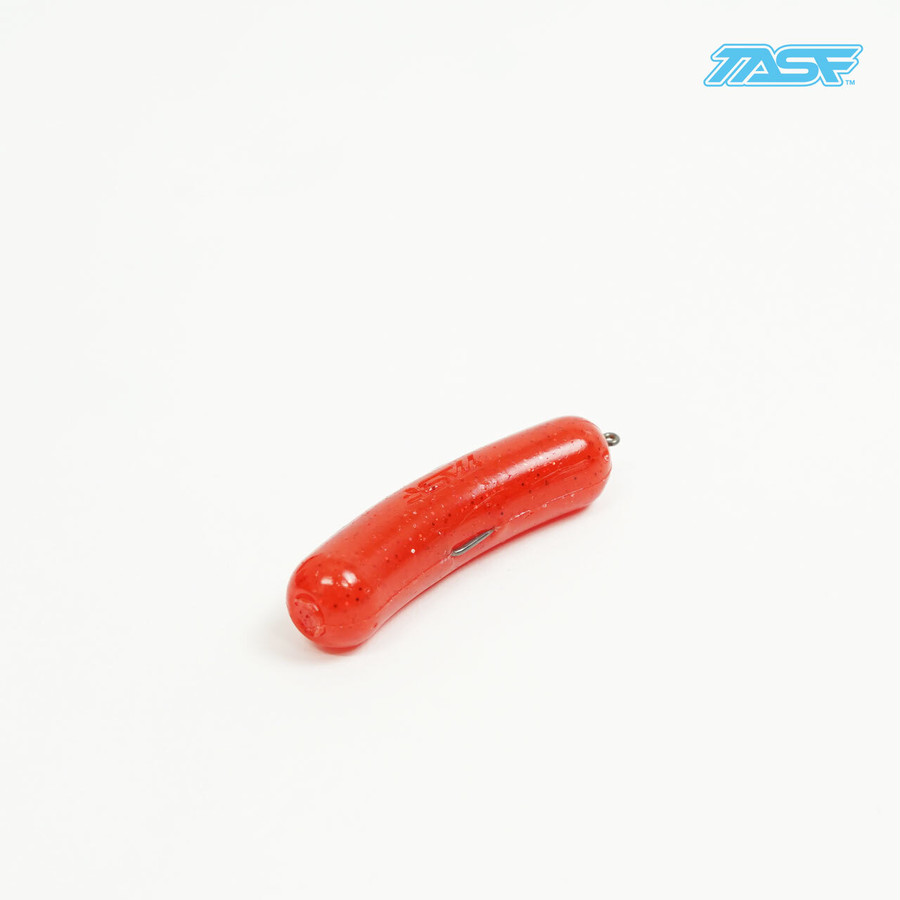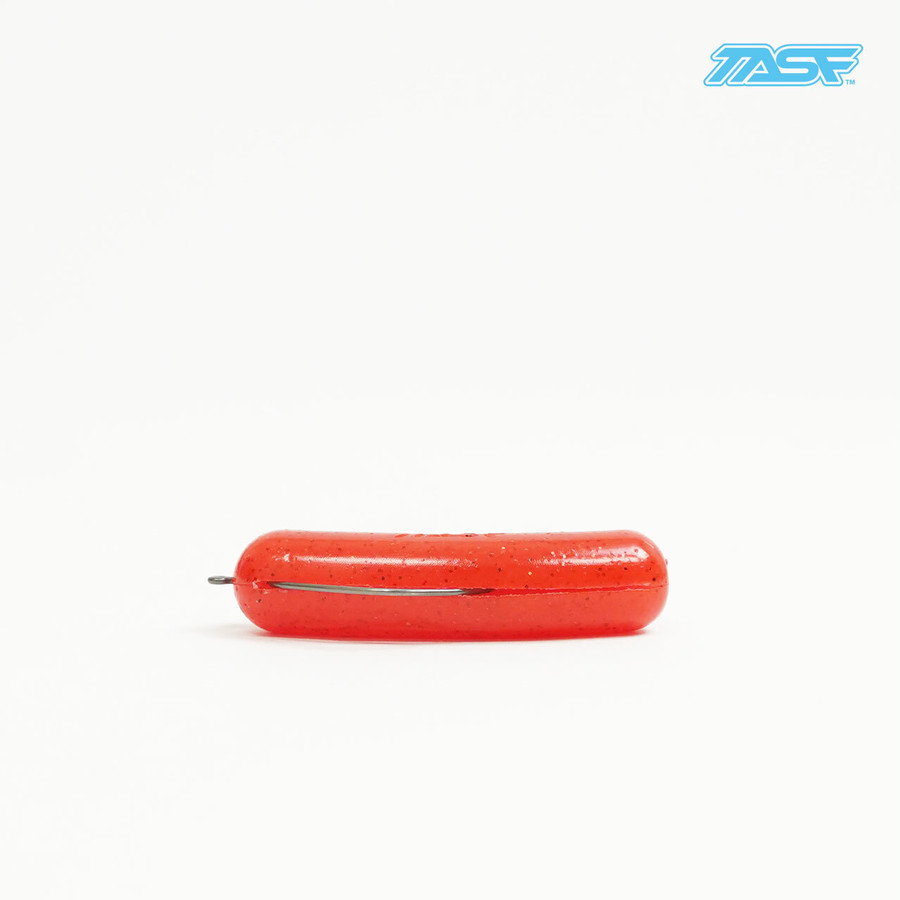 推奨フックサイズ #1 ~ #2/0 (写真は#1)
フッキングしやすいスリット入り
左右対称ボディなのでどちらからセッティングしてもOKです

Recommended hook size # 1 ~ # 2/0 (# 1 in the photo)
With slits for easy hooking
Since it is a symmetrical body, you can set it from either side.
ゴミは各自で持ち帰りましょう。マナーを守って素晴らしい釣りを。